DIVERSITY AND INCLUSION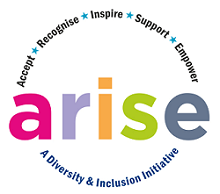 Diversity & Inclusion (D&I) is at the centre of the Firm's vision and strategy. Our vision is to build a diverse and inclusive environment, which accepts and embraces differences. Given the markets we operate in and diverse set of clients we cater to, we are committed to bringing in diverse set of professionals who can create value, deliver outstanding client experience and develop innovative yet commercially driven solutions.
Our Inclusion Verticals
Gender

LGBTQIA

Disability

Mental health
ARISE
Khaitan & Co has a dedicated D&I initiative titled ARISE for both lawyers and shared services across locations. ARISE's goal is to foster a positive and supportive environment in which all can flourish regardless of gender, age, sexual orientation, disabilities, religion, culture or any other dimension of diversity.
Our efforts under ARISE are both internal (awareness building) as well as external (creating opportunities for diverse firm members). Driven by our goal, we have activities aligned to different diversity streams: ensure gender balance across the Firm; build a supportive ecosystem irrespective of sexual orientation or identity; support colleagues affected by disability; and create right environment for mental wellbeing that is part of our broader approach to wellbeing at the firm.
Handbook
Diversity & Inclusion is at the centre of Khaitan & Co's vision and strategy. Our vision is to build a diverse and inclusive environment, which accepts and embraces differences. Keeping our vision in mind, we are pleased to have partnered with Yes, We Too Can group to create awareness around disability inclusion. We have created a handbook on rights to person with disabilities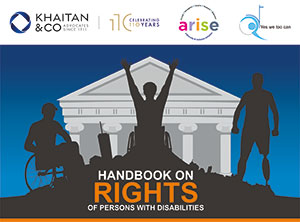 Download PDF
External Collaboration
Khaitan & Co is proud to announce its collaboration with She Breaks the Law (SBTL). SBTL is a global community of women leaders and change makers (#lawbreakers) who are passionate about the power of transformation, innovation and collaboration in the legal industry. We are honoured to be associated with SBTL as part of our D&I initiative, ARISE.
We share SBTL's vision of prioritising a supportive, respectful and inclusive culture that is essential for innovation. Through this collaboration, Khaitan & Co plans to promote dialogue among women leaders, celebrate women who have broken through glass ceilings and provide insights on leadership development, career-development strategies, peer networking and more.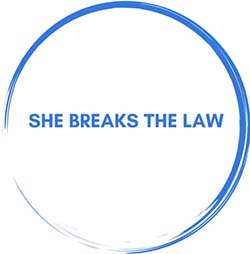 D&I Perspectives
Hear our distinguished speakers' insights on inclusion in the workplace as we prepare for the future of work. This series of eight videos capture personal journeys and offer views on what is needed to overcome challenges for a more inclusive future.
​​​​​​​
​​​​​​​​​​​​​​
Awards
Khaitan & Co has continued its legacy of doing phenomenal work and once again consolidated its position as one of the leading law firms in India. We have achieved colossal growth across all practice areas. Here are some of our notable honours and achievements: